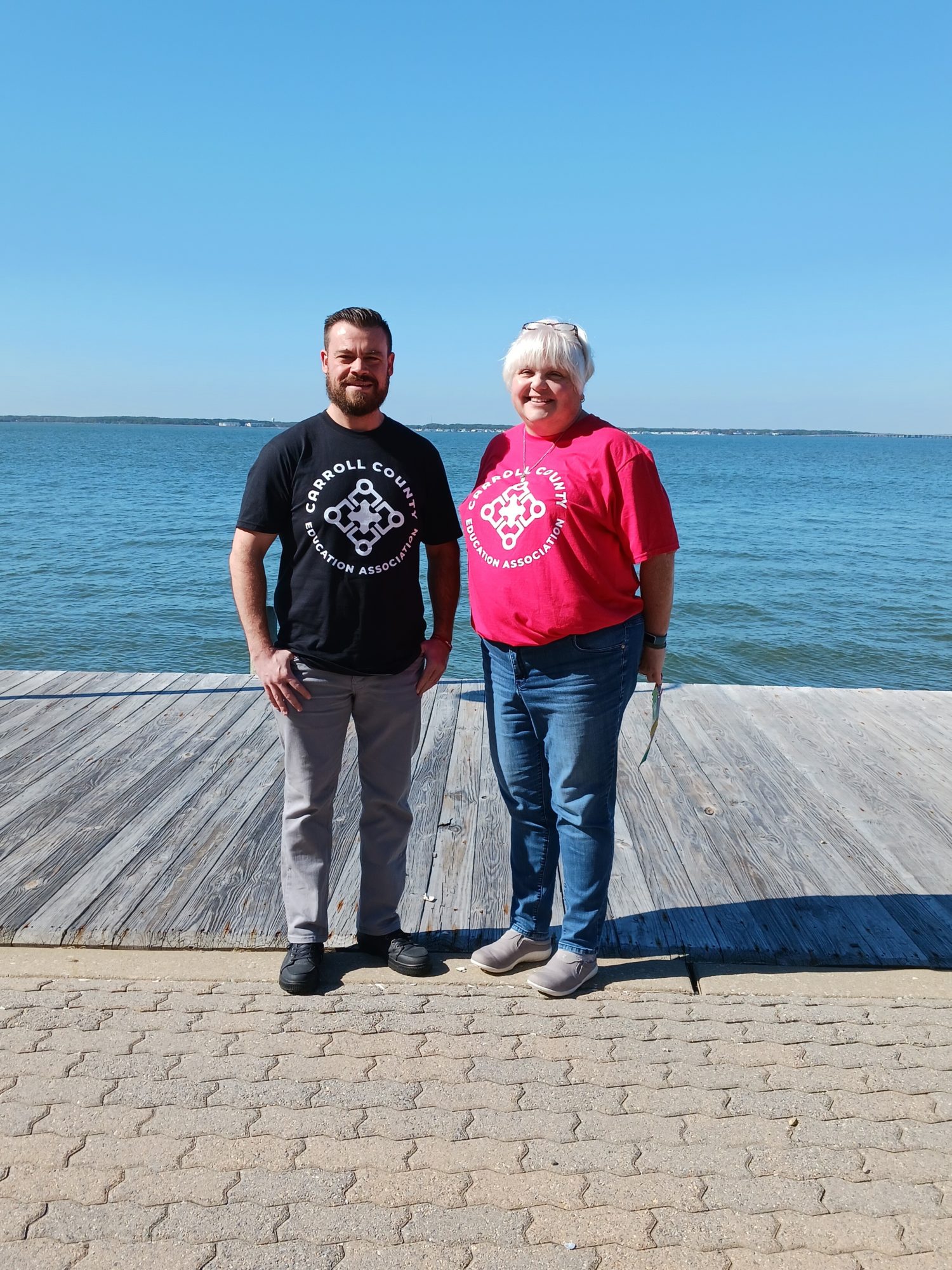 CCEA Vice President Josh Davidson and President Celeste Jordan
Join CCEA
---
Join online or if you would like an information packet sent to you, contact CCEA at (410) 848-0983.
CCEA wears red to support education at the Board
Who We Are
---
The Carroll County Education Association represents over 2,000 teachers, guidance counselors, speech pathologists, registered nurses, behavior specialists, speech and language pathologists, occupational therapists, physical therapists, and academic facilitators employed by Carroll County Public Schools. CCEA is an affiliate of the Maryland State Education Association (MSEA), which is an affiliate of the National Education Association (NEA).
CCEA and CASE Presidents Celeste Jordan and Cindy Porter
Who We Are
---
Leadership at CCEA
Carroll County Public Schools Calendar 2022-23
---
https://www.carrollk12.org/about/calendar